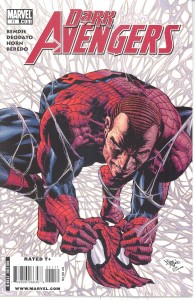 Und wieder eine Lieferung mit einem viel zu späten Post hier. Zu viel zu tun und zu wenig Zeit zum Bloggen kombiniert mit einer Erkältungsbedingten Schlappheit haben für diese Verzögerung gesorgt.
Vom T3 kam für mich an:
HELLBLAZER #261
Conan the Cimmerian #16
X-MEN: LEGACY # 229
THE FLASH: REBIRTH #5
JUSTICE SOCIETY OF AMERICA 80-PAGE GIANT #1
Dark Reign: List-Amazing Spider-Man
DARK AVENGERS # 11
Wie immer gibts mehr im vollständigen Artikel.