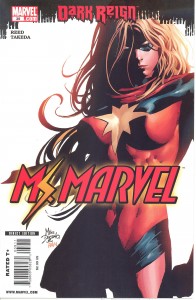 Wie bereits geschrieben habe ich die unten stehenden Hefte bestellt und es sind auch alle gekommen. Zudem hatte ich noch überlegt Starcraft sowie die Hood Miniserie zu holen, aber eine weitere Serie ist im aktuellen, selbstgesteckten Budget nicht drin.
Wheel of Time #0
HELLBLAZER #255
TRINITY #51 & #52
THE BRAVE AND THE BOLD #23
JUSTICE LEAGUE OF AMERICA #33
JUSTICE SOCIETY OF AMERICA #27
GREEN LANTERN #41
X-MEN FOREVER ALPHA # 1
X-MEN: LEGACY # 224
AMAZING SPIDER-MAN # 595
NEW AVENGERS # 53
MS. MARVEL #39
Wie immer gibt es im vollständigen Artikel eine kurze Beschreibung zu jedem Comic.