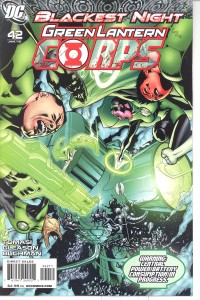 So, mal wieder zwei Wochen weil die Lieferung von Woche 45 einfach zu klein war als das sich das Schicken lohnen würde. Wie immer kommen die Hefte vom T3.
THE UNWRITTEN # 7
Conan the Cimmerian #15
IRON MAN & THE ARMOR WARS # 4
STRANGE #1
CAPTAIN AMERICA: REBORN # 4
BOOSTER GOLD #26
BATMAN and ROBIN #6
JSA VS. KOBRA #6
GREEN LANTERN CORPS #42
Mehr wie immer im vollständigen Artikel.